Local News
Govt Directs Security Agencies To Halt Recruits Over Financial Challenges
Government of Ghana has directed all security agencies except BNI to halt recruitment due to financial challenges.
A statement written to the heads of the affected security agencies said ,the decision was taken after long meeting with the President Nana Akufo Addo.
The statement signed by Ken Ofori Atta Minister of Finance further said, President has directed the ministry to search for funds within 40 to 60 days to enable payment of salaries of the new recruits yet to pass out.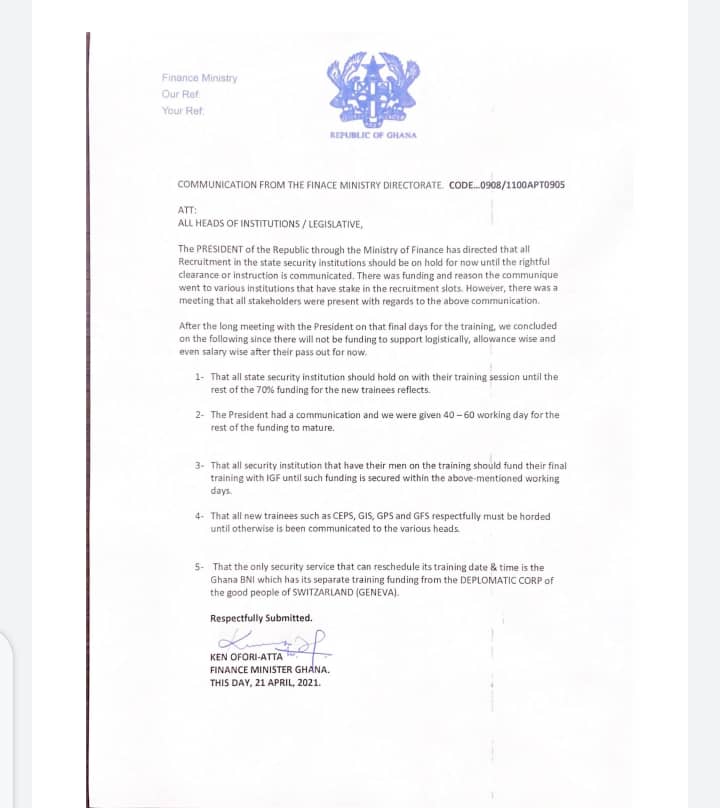 The new directive said recruits in various training Schools of Ghana Immigration service, Custom Exercise and Preventive service, Ghana Police Service, and Ghana Armed Forces with few months to end their training be supported with Internally Generated Fund in their Institutions.
Source: Ahenkan Fm