The President, Nana Akufo-Addo has renominated 25 Municipal and District chief executives in the Eastern Region and has asked the Ministry of Local Government, Decentralization and Rural Development to collaborate with Assembly members and Electoral Commission to endorse them.
The Eastern Region has 33 Assemblies of which 13 are Municipal and 20 are Districts.
A release from the local Government, Decentralization and Rural Development indicates that five women were nominated for consideration by Assembly members.
They are Akosua Asabea Annah, a new nominee for Abuakwa South Municipal, Josephine Awuku Ansaa Inkoom, the new nominee for Ayensuano District, Victoria Adu, Birim Central (Renomination), Comfort Asante, New Juaben North (Renomination) and Margaret Darko, Suhum Municipal (Renomination).
Other Assemblies which had new nominees are; Fanteakwa South, Upper Menya Krobo, Yilo Krobo, Abuakwa South, Abuakwa South, Afram Plains North, Afram Plains South, and Atiwa West.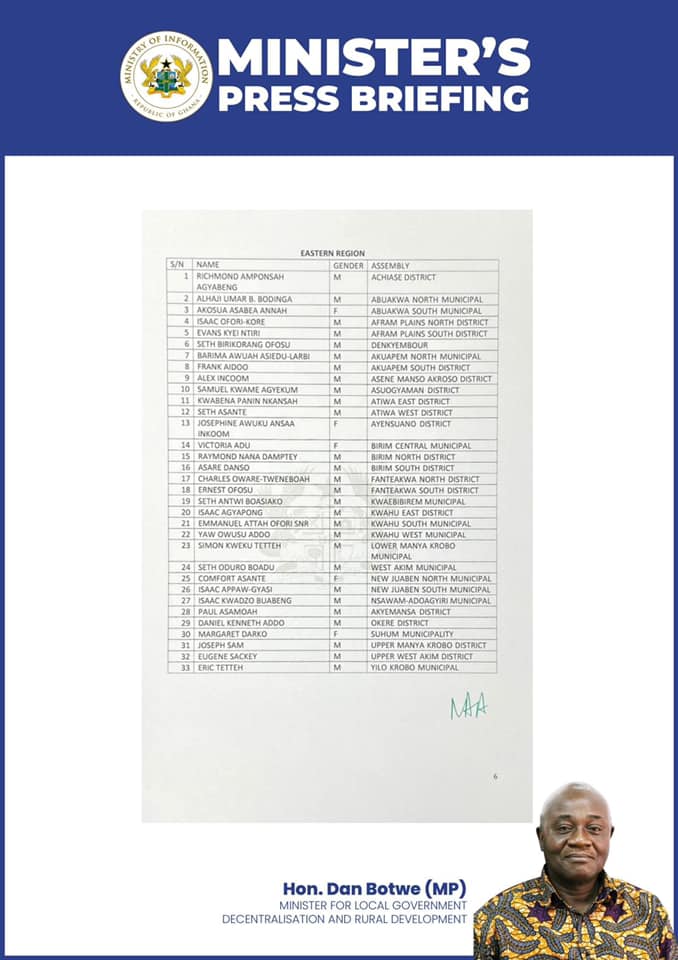 #Ahenkanfmonline.com / 93.3 FM