Local News
Akyem Oda-Nkwanta Road: GRA Official Dies After Vehicle Dives Into River
The Birim Central Municipal Deputy Director of the Ghana Revenue Authority, Richard Frimpong has been confirmed dead after his vehicle veered off the road into the bridge  on the Akyem Oda-Nkwanta road in the Akyemansa District of the Eastern Region.
He met his untimely death on his way to Akyem Oda after his Mercedes Benz private car with registration number GW 9000-W veered off and landed in the Boti river on the Akyem Oda to Ofoase-Ayirebi road, drowning him in the process.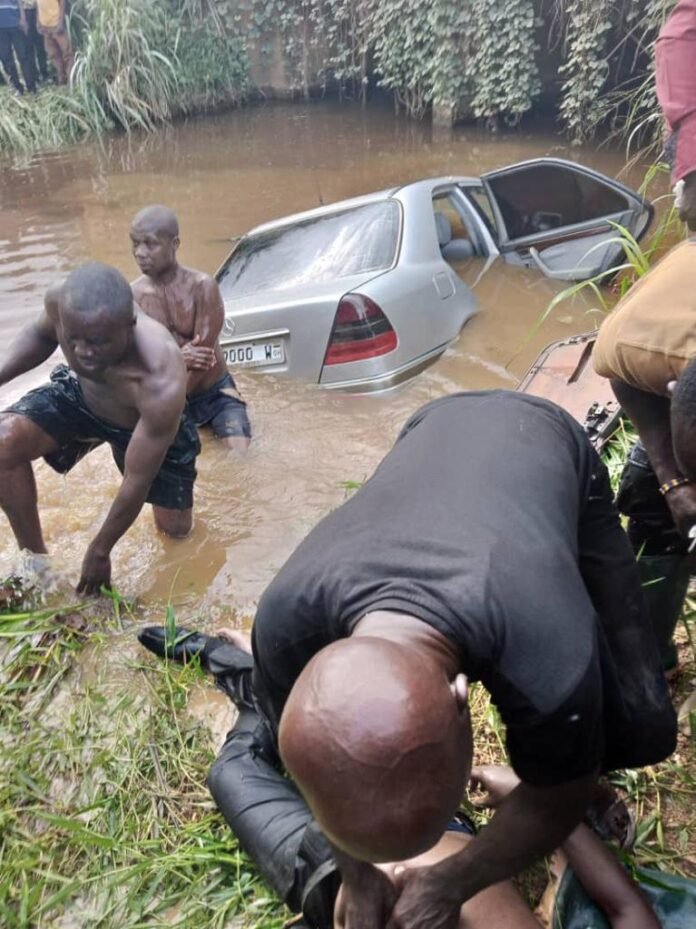 The accident occurred Saturday June 25,2022.
According to eyewitnesses who were driving just behind him when the unfortunate incident happened could not swim, so they had to rush to neighbouring towns to get divers.
Unfortunately, Mr. Frimpong couldn't survive when he was finally retrieved from his vehicle by the divers.
Police in the area have commenced investigations into the cause of the accident.
#Ahenkanfmonline.com / 93.3 FM