Sports
Chief Of Akyem Asuom, Osabarima Apenteng II Donates GH¢2,000 To Kwaebibirem United
The chief of Akyem Asuom, Osabarima Ofosuhene Apenteng II and his elders has donated an amount of GHs2,000 to Asuom based Kwaebibirem United F/C after a successful qualification to Division one.
During the presentation, Osabarima said; "This is a token for you guys and I promise my elders and I will do a lot more to support Kwaebibirem United. It is our utmost responsibility that we contribute in any way that we can to help support Kwaebibirem United FC". We are very glad to make Okyeman, Kwaebibirem and Asuom proud.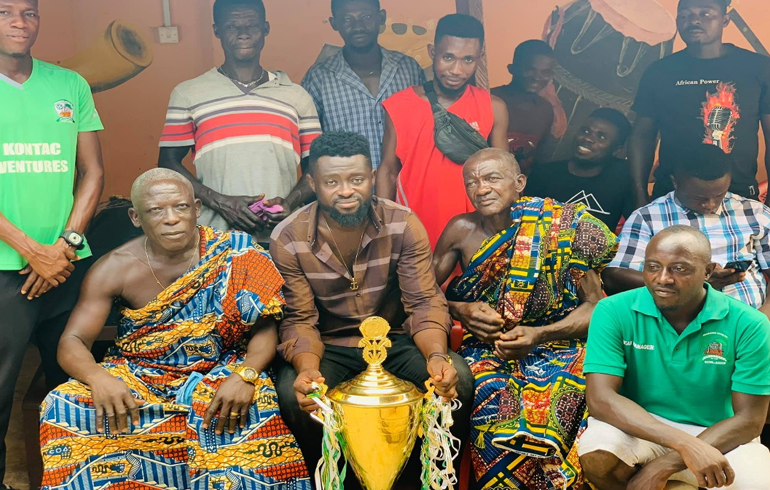 Osabarima and his elders revealed plans to organize people in the community to help fasten the ongoing dressing room project.
The Chief Executive Officer (CEO) of the Kwaebibirem United FC, Cyril Nana Amponsah Junior received the cash donation on behalf of the club.
 He also thanked Osabarima and his elders for their timely donation
#Ahenkanfmonline.com / 93.3 FM