Local News
E/R: Two Fuel Station Workers Involved In A Fatal Accident, One Confirmed Dead At Akyem Aboabo Cemetery [Photos]
In the Akyem Asene-Aboabo road accident, one person has been officially confirmed dead.
The tragedy happened at the Aboabo cemetery in the early hours of Friday, August 25, 2023.
A taxi with the license plate GS-2769-21 was heading from Akyem Asene to Akyem Aboabo, upon reaching the car arrived in Aboabo, it performed a flip and hit a tree.
Speaking with some eyewitnesses, they stated that when they arrived on the scene, it was tragically discovered that the woman seated next to the driver had passed away instantly. The driver, who is still alive but in severe condition, was transferred to the hospital in Akyem Oda.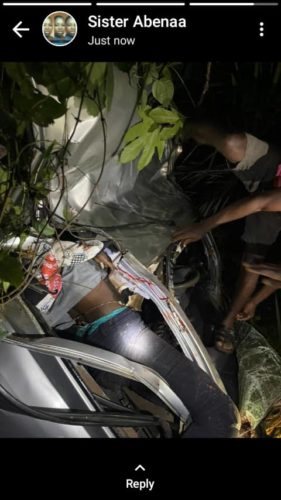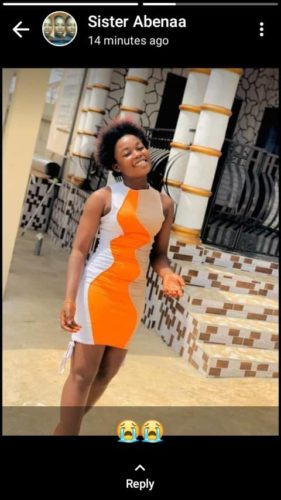 Information gathered indicated that, the young man (victim -driver) is not a skilled driver, but when the owner of the vehicle instructed him car to bring it to Akyem Aboabo, the lady offered to go with him and tragically ended up in this terrible collision.
Desmond and Ama Portia, the victims, were both employees of the same gas station at Akyem Asene in the Eastern region's Asene Manso Akroso district.
Look at the images below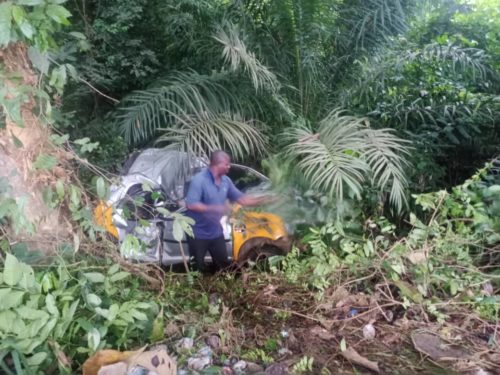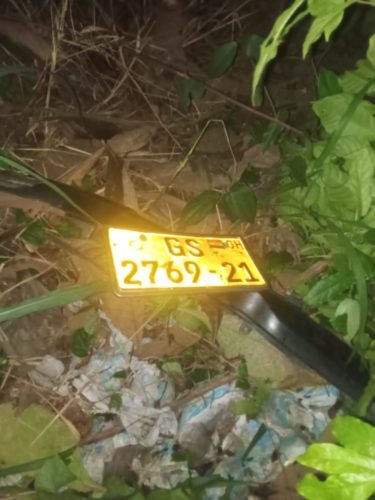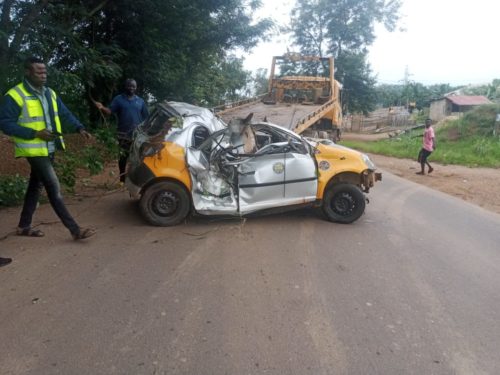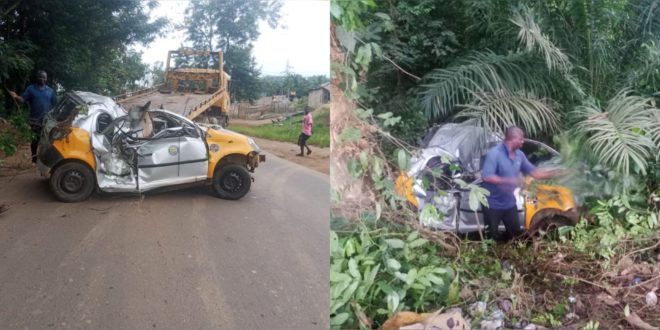 #Ahenkanfmonline.com / AhenkanNews