Local News
Ken Ofori Atta Lacks Financial Ideas, Sack Him – Akufo- Addo Charged
The former District Chief Executive of Sekyere Afram Plains District, Honorable Fuseini Donkor charges the president, H.E Nana Addo Dankwa Akufo-Addo to sack the Finance Minister Ken. Ofori-Atta from office.
Mr. Fuseini said 'From 2017 up to date, the finance minister, Ken. Ofori-Atta can not boast of introducing something new to the economy that has to curb the hardships facing the Ghanaians but rather boast of borrowing and introducing taxes'.
He also stated  that Ken. Ofori-Atta is weak and as a result, he lacks financial ideas to run the economy but Nana Addo Dankwa Akufo-Addo is still keeping him in office just for revenue.
Honorable Fuseini Donkor then said if Nana Addo Dankwa Akufo-Addo claims the New Patriotic Party (NPP) government has the men, then why are they not replacing someone to the office of the Ministry of Finance because Ken Ofori-Atta is totally messing up the economy and also has no financial ideas anymore due to his condition.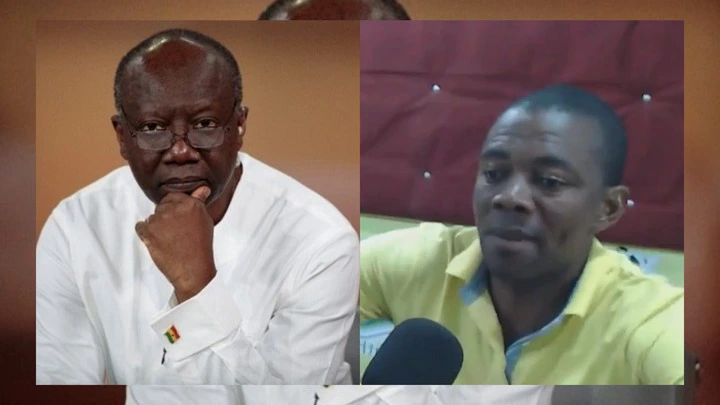 Ken. Ofori-Atta – on the left hand, Honorable Fuseini Donkor – on the right hand
For more details, watch the video below
#Ahenkanfmonline.com / 93.3 FM