Local News
KNUST Students Tweet #ContiAgainstDeferrals In Opposition To School's Decision To Defer Fees Defaulters
The Unity Hall Traditional Council (UTC) at Kwame Nkrumah University of Science and Technology (KNUST) has stated that it is against management's decision to defer about 6000 students over non-payment of school fees.
Residents of the Unity Hall, popularly referred to as Conti Hall, have stormed Twitter with the hashtag #ContiAgainstDeferrals.
Images of students holding placards with inscriptions such as "Deferral is not an option," "Remember the charcoal seller's son," "The government even needs E-levy to survive", have been shared widely on the space. 
In summary, they are calling on the management to provide a flexible payment policy for students.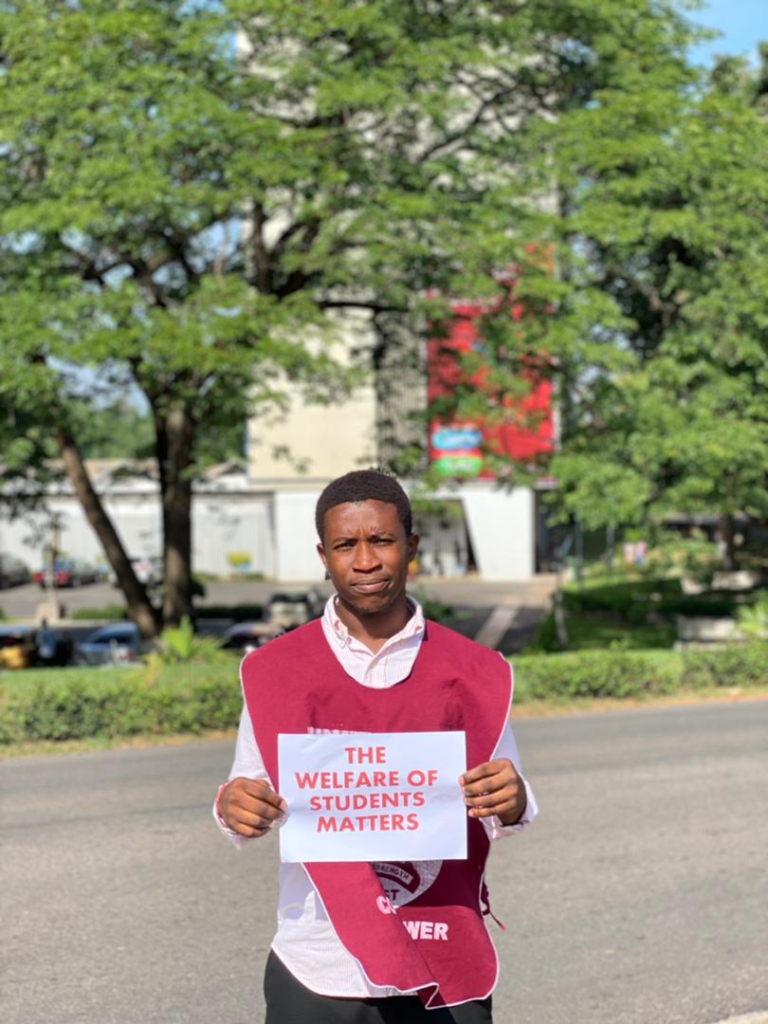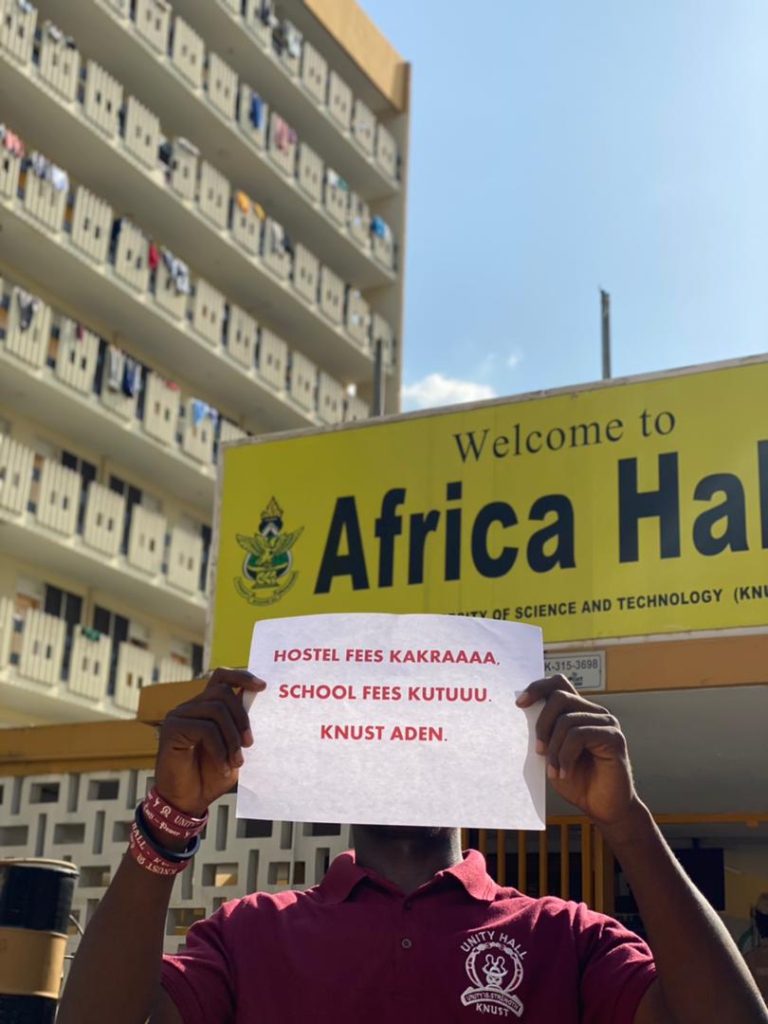 Currently, #ContiAgainstDeferrals is among the top 10 trends in Ghana.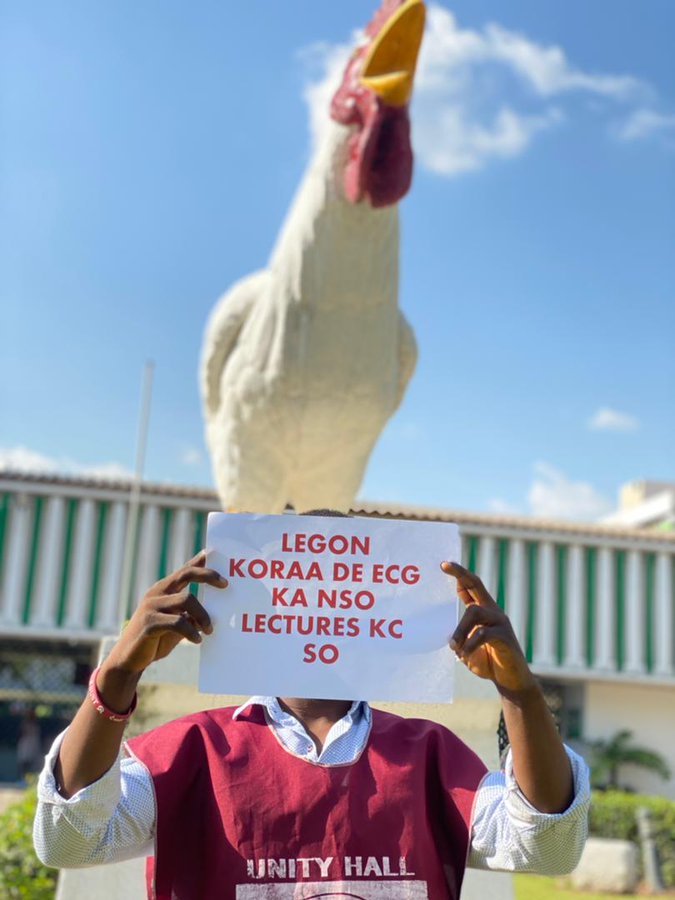 Also, in a press statement, the Council noted that it is displeased about the mass deferment because "the ravages of the Covid-19 pandemic which has dealt a serious blow to the Ghanaian economy has seriously affected parents of students too."
Chairman of UTC, Boakye Kwadwo Boateng, further noted that students have been through so much due to the one-month strike action embarked by members of the University Teachers Association of Ghana (UTAG), therefore, management should rescind its decision particularly when "there is ample time for affected students to settle their fees before the year ends."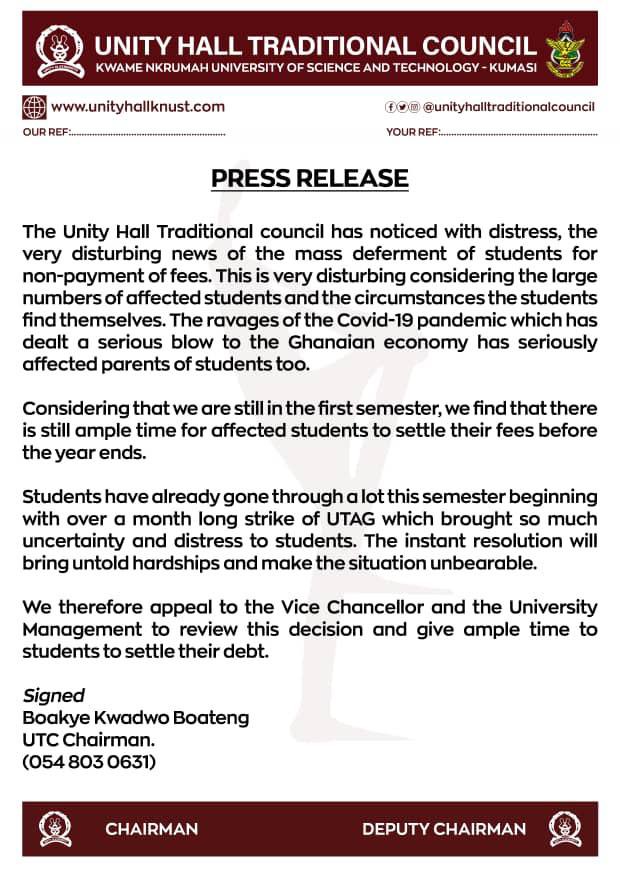 Meanwhile, the management of the Kwame Nkrumah University of Science and Technology (KNUST) has explained the decision to ask over 6,000 students to defer their courses.
According to Dr Daniel Norris Bekoe, who is the University's Public Relations Officer, some students have invested their fees in ventures such as betting, buying vehicles for online ride-hailing services and bakery.
"The problem we have now is that a number of students are playing games with the University. For example, they use their school fees to buy cars for Uber, others are using it to set up bakeries, and others are also using it for betting, and we have evidence."
"Some parents have even sent us audio where students have received the fees but have refused to pay or simply trading with the money."
In reaction to the issue, North Tongu MP, Samuel Okudzeto Ablakwa, says the University authorities' decision is "harsh and inconsiderate considering the current economic crisis" in the country.
Mr Ablakwa appealed to the Education Ministry "to urgently intervene and save the future of these students."
#Ahenkanfmonline.com / 93.3 FM