Local News
Koforidua: Stop Making Unnecessary Financial Demands From Police Recruits – COP
A total of three hundred and twenty-six (326) new police recruits trained for six months at the Police Training School in Koforidua have passed -out.
The Director-General in Charge of Special Duties at Ghana Police Service, COP Christian Tetteh Yohuno who was the review officer for the passing-out parade held Friday, June 19, 2021, at Koforidua Jubilee park said, the graduation of these Constables comes on the heels of the Police administration declaring war against violent crimes at the just-ended National Police Command Conference which took place at Senchi in Eastern region.
COP Tetteh Yohuno, however, admonished families of these Police recruits to desist from exerting unnecessary pressure and making financial demands from them so that they are not pushed out of frustration to engage in misconducts.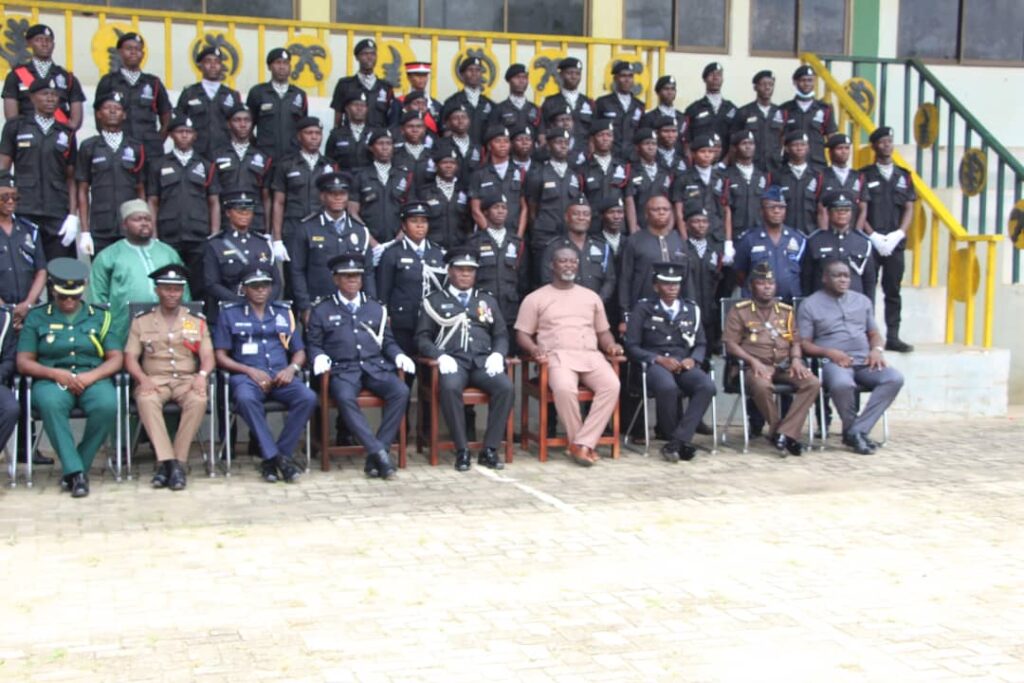 "Financial demands on them should be measured and avoided unnecessary comparison of their success with others. Such unnecessary pressures contain their seeds of destruction which if not checked may lead them into many temptations". He said
COP Yohuno expressed worry over increasing cases of a husband murdering their wives. He, therefore, urged women to report such men to DOVVSU early before the unfortunate happens.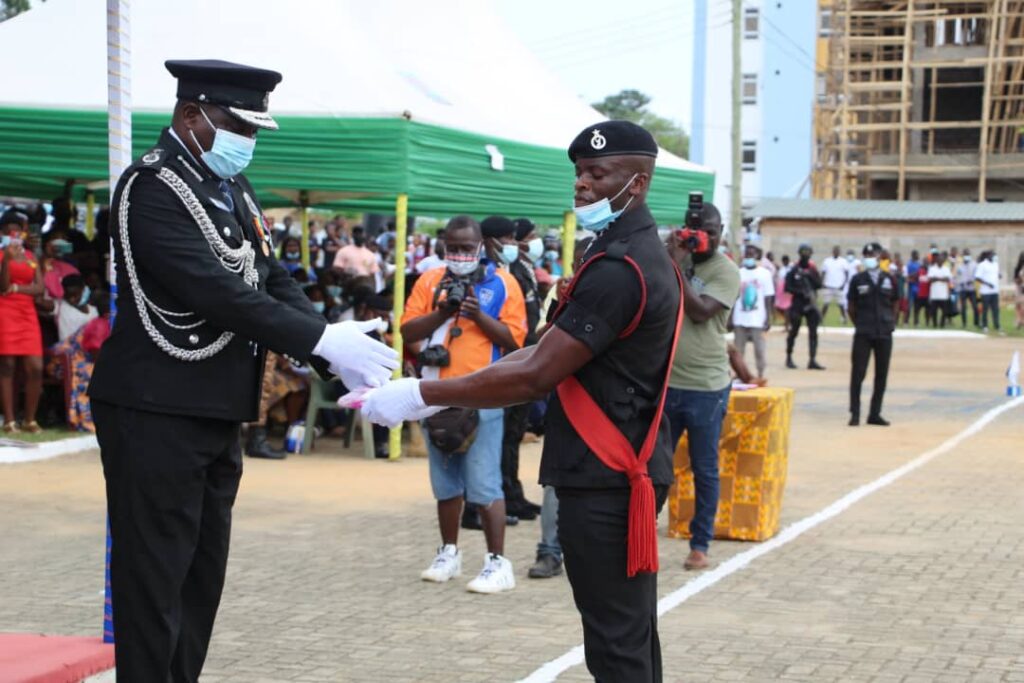 General Recruit Joseph Odotei Charway was adjudged best this year at Koforidua Police Training School.
Present at the passing-out parade were the Eastern Regional Police Commander, DCOP Mr. Edward Johnson Akrofi -Oyirifi, Deputy Regional Commander, DCOP Mr. Peter Baba Atianak, New Juaben South Municipal Chief Executive, Isaac Appaw Gyasi, and other heads of other sister security services.
#Ahenkanfmonline.com