Local News
Russia-Ukraine Rift: 'Gov't Must Act Immediately' – Ghanaian Students
Benjamin Boateng, spokesman for the Ukrainian section of the National Union of Ghana (NUGS), has called on the Government of Ghana to speed up the evacuation of Ghanaians from Ukraine.
This statement by Benjamin Boateng follows reports of attacks against Ukrainian military infrastructure throughout Ukraine, and Russian convoys arriving from all directions became viral.
The attack by Russia comes after months of tension between the two countries while diplomatic efforts to resolve the problem have been futile.
More than 40 persons were reportedly killed as a result of the attack.
After the attack in Ukraine, Ghana's Ministry of Foreign Affairs and Regional Integration was called upon to remove Ghanaians from Ukraine.
In a tweet, the ministry called on Ghanaian students in Ukraine to take refuge in their homes and government places as they engage the appropriate authorities to take further action.
"The Government of Ghana is gravely concerned about the security and safety of our over 1000 students and other Ghanaians in Ukraine and has asked them to shelter in place in their homes or in government places of shelter."
"As we engage the authorities, our relevant diplomatic missions and our honorary consul on further measures," the Ministry said in a tweet.
Responding to the Ministry's statement, Benjamin Boateng, the Spokesperson for the Ukraine Chapter of the National Union of Ghana Students (NUGS), have asked the government to act now that there is time.
According to him, although no Ghanaian was injured, the Russians' next course of action cannot be predicted, hence the need for immediate action.
"The response from government should be very fast, we did not know that the Russians would attack the military bases of Ukraine and so we do not know what would happen next. Once bitten twice shy. We want the government to act immediately in evacuating students," Benjamin Boateng told Kaakyire Ofori Ayim.
In light of recent developments, he advise Ghanaian students to take the following measures outlined in the documents below and reach out to Chapter Presidents for any assistance.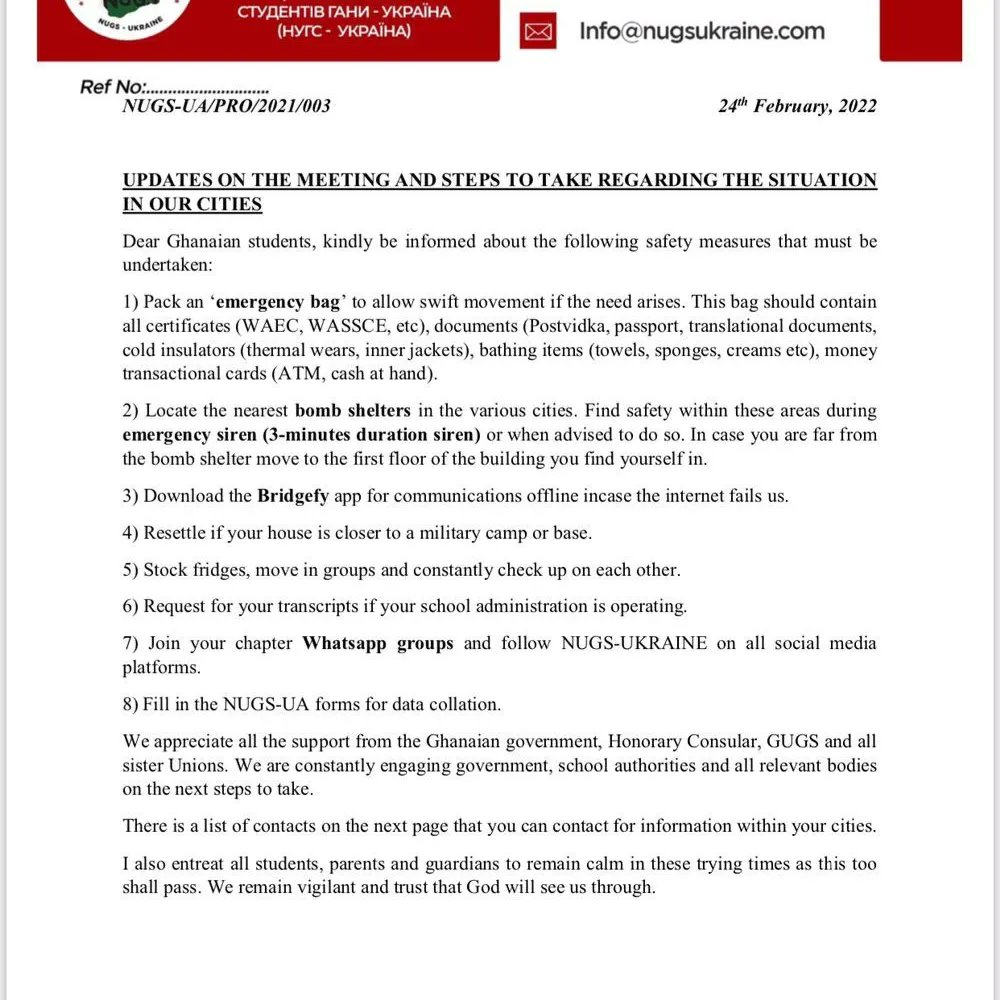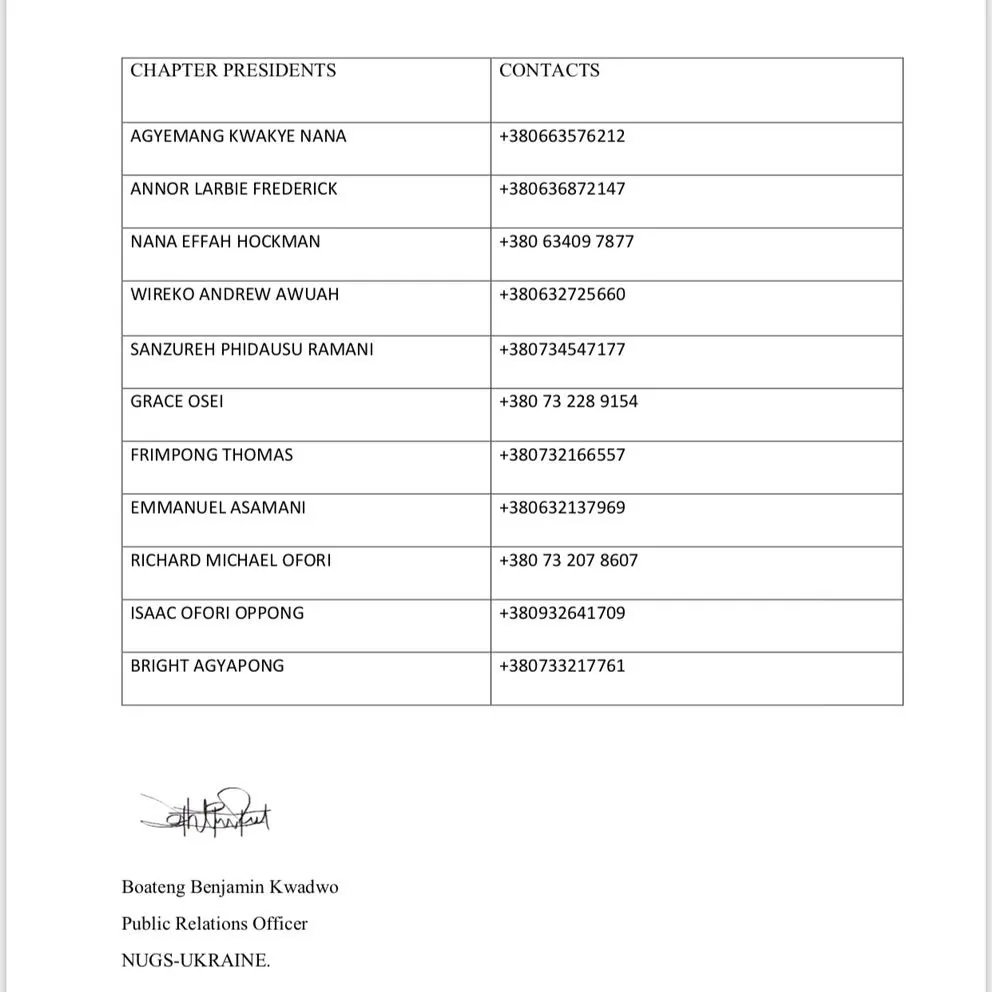 #Ahenkanfmonline.com / 93.3 FM