Local News
Video +Photos: 5 Killed, 12 Injured In Fatal Accident At Nsawam Mobil
Five people are reported dead in a road accident at Nsawam Mobil in the Eastern Region on Monday afternoon. According to an eye witness, an articulator truck driver lost control of his brakes and geared off the main road, running into commuters, pedestrians and vendors along the
In a tweet, Nsawam Adoagyiri MP, Frank Annoh-Dompreh, said 12 others have been severely injured.
The accident involved a taxi and a cargo truck.
According to Majority Chief Whip, the Police and Ambulance Services quickly moved to the scene to manage the situation
Mr Annoh-Dompreh prayed for the speedy recovery of those injured and the peaceful repose of the deceased.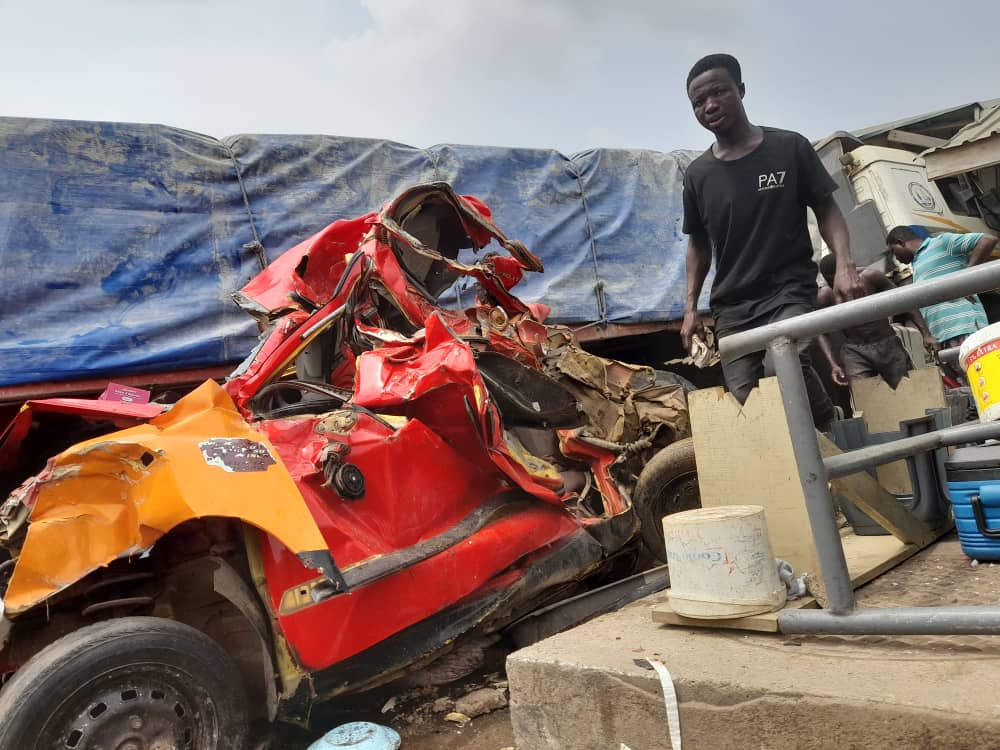 Below are more images from the scene: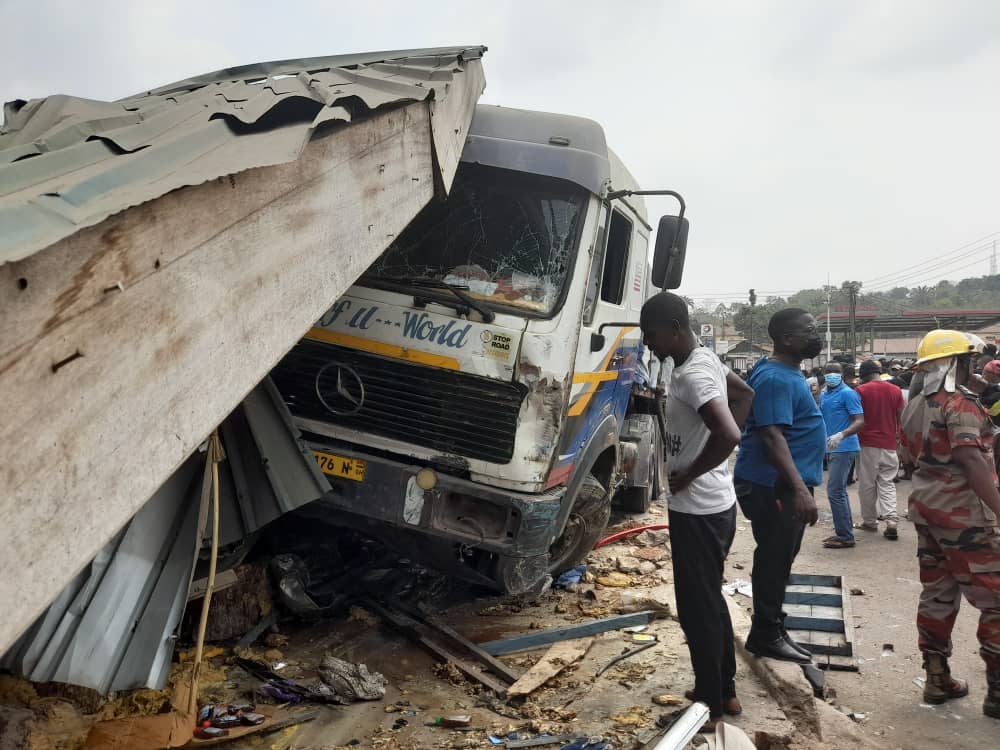 Watch the video below :
#Ahenkanfmonline.com / 93.3 FM