Local News
Video: Police Arrest 29 Arise Ghana Demonstrators, Others Being Pursued
At least 29 demonstrators were arrested on Tuesday (June 28) after clashing with the police in Accra, an official statement said.
Under the sponsorship of Arise Ghana, the demonstration turned violent when protesters pelted the police with stones and various other objects following a standoff over the route to take.
The police fired tear gas to disperse the crowd that was protesting over soaring living costs in Ghana.
"The police have arrested 29 demonstrators for their participation in violent attacks on the police and some members of the public including school children during the Arise Ghana demonstration in Accra," the police spokesperson, chief superintendent Grace Ansah-Akrofi, said in a statement.
"Available video footages of the event are being reviewed and all other persons identified for taking part in the attacks as well as inciting the violence will be arrested and brought to face justice.
"Also, the organisers of the demonstration will be arrested and put before court for the attacks and damage to public property," the statement added.
"We would like to assure the public that we remain committed and professionally measured in the discharge of our constitutional mandate of enforcing law and order in the country," it said.
Below is the full statement: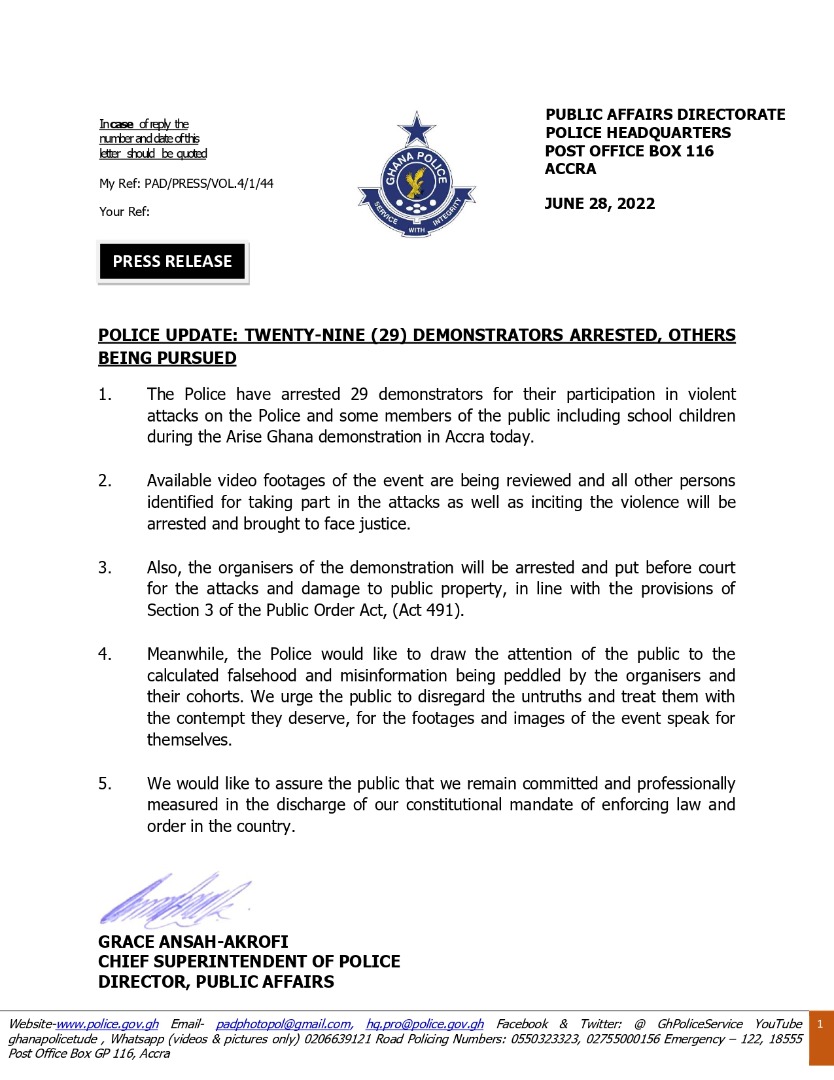 #aAhenkanfmonline.com / 93.3 FM